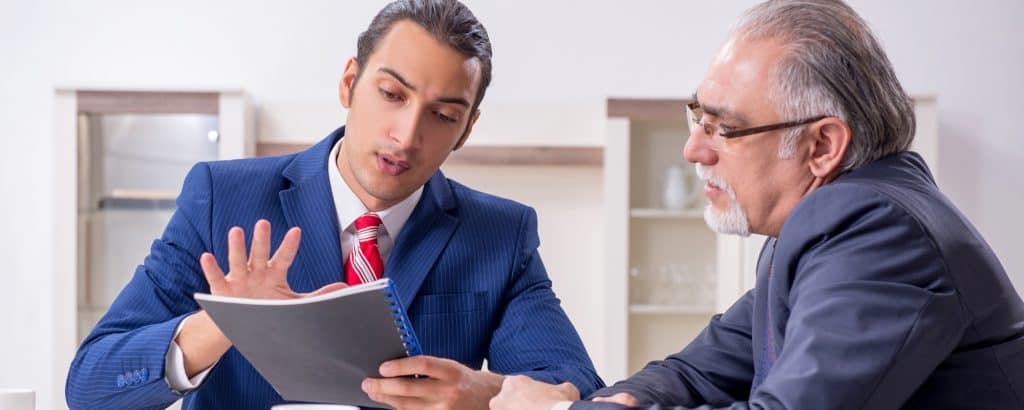 Working With The Boss's Child
It's not unusual to be a little uncomfortable when you find yourself working with the son – or daughter – or favorite nephew – of your boss. It's an understandable feeling. 
In the vast majority of cases, however, it works out pretty well. In fact, research suggests that relatives of the boss are most often considered to have the ideal traits of a co-worker – motivated, productive, cooperative, consultative, honest and friendly.
Sadly, however, there are times when a relative abuses the relationship, and that's when things actually do get uncomfortable.
There's a sense of helplessness
I've had a number of emails asking if there are any effective strategies for dealing with nepotism – employees who are treated preferentially because of being related to the boss. The stories people have shared have ranged from chronic laziness to extreme power-trips. The greatest frustration is the sense of helplessness – knowing that the offending coworker apparently always has the ultimate trump card.
There are some strategies that work
Let's start with the bad news: The old saw is true – blood is thicker than water. Particularly when it comes to sons and daughters, bosses can seemingly forgive, overlook, and rationalize just about everything. This means that your options, short of finding employment elsewhere, are severely limited. The good news is that there are some strategies which can be effective. Here are three:
Do your job – and do it exceptionally well. While you may not see it, bosses are likely very aware of their kids' work habits as they compare to those of other employees. Interesting (and positive) things can start to happen when bosses perceive that they are receiving greater loyalty and support from the non-relatives than from the relatives
These are the hardest to deal with. They are the ones who seem to be going out of their way to be jerks. They are arrogant, self-centered, impulsive and often say and do very inappropriate things.
The only approach I've seen that has a chance of success is to get them alone, and say something like this:
"Bob, I like this company, and as long as I'm here, I am going to do the best job I possibly can. I will also support you in whatever way I can. But you need to know that, when things like x, y & z happen, that's not cool, and I won't work around someone who thinks it is."
It's a tough conversation and it's a 50/50 outcome. I've seen it go in two ways. Sometimes Bob will double-down on the jerkiness. Sometimes, however, he will surprise you with a genuine apology. He may not be perfect after that, but he will be better.
If you try this, be prepared for outcome number 1, and have an alternative place of employment already lined up. Where you are now is not going to improve.
For overly-demanding relatives:
These are often people feeling intense pressure from Mom or Dad to perform at very unrealistic levels. This pressure can often cause micromanaging, nitpicking, exploding, badgering, etc.
Try this: Rather than getting annoyed by their behavior – champion it. Support their efforts at achieving perfection, and let them know that you, like they, are interested in getting things done to high standards.
Yeah, it sounds hard to do, but remember, these may be people who are feeling quite insecure about their abilities and achievements. They may be looking for a little support, and will appreciate your efforts.
They may not make it easy because of their sometimes challenging personalities, but you may be surprised at the positive turn in your relationship.
One thing is for certain, you have nothing to lose by trying!