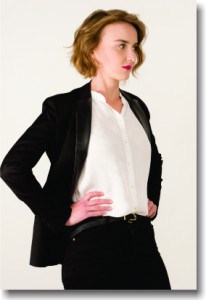 We've all experienced pushback at some point in our career.  In some environments and with some individuals, pushback on change or new ideas can be a daily occurrence.  It's a real frustration when you're trying to get something done.  Fortunately, there's a very effective technique for dealing with people who seem intent on being contrarians.
Let me use a real example from one of our clients in the banking sector.  The Vice President was telling his team of regional managers that he wanted them to get branch managers spending more time actively coaching the front line staff.  The managers would have to spend a minimum of three hours each day on the floor working with their teams, giving them positive encouragement and new skills for improving their performance.
"Yabut," one of the Regional Managers began (that's the word that pushback almost always starts with), "managers are already overloaded with their normal responsibilities.  They don't have three spare hours.
The statement was technically true.  The branch managers did have a lot on their plate, and on the surface it certainly didn't look like they could spend that much time away from their desks.  But our experience has shown that, when managers spend more time positively encouraging and developing their teams, that their workload actually decreases in the long run.
Instead of arguing, or responding with some variation of "stop making excuses, just make it happen," the V.P. said this:
"It's true, the managers do have an very heavy workload.  And you're no doubt going to get a lot of pushback as we introduce this.  To be honest, I was originally worried about that as well.  What we've found, however, is that within just a couple of weeks, not only do productivity and employee satisfaction increase, but managers actually begin seeing a net reduction in workload."
"The hard part, as you pointed out, is getting managers on-board and past those initial concerns.  I need to lean your expertise for this.  What do you think is the best way to introduce this initiative?"
The Confirm, Clarify & Continue Technique
What the VP employed was the Talk Judo Confirm, Clarify and Continue technique, which uses empathy and redirection to change a conversation from problem identificatin to problem solving.  It has three components:
Confirm
Validate and empathize with the other person's concerns.
Clarify
Introduce information that supports your position.
Continue
Ask a question that moves the conversation beyond the initial concern.
This technique is tremendously effective when working with customers, employees, coworkers – even in our personal worlds.
(NOTE:  Whatever you do, avoid using "Yabut" ("Yes, but"). It inevitably only sends the message to the other person that you really don't care what they have to say, and is ultimately counterproductive.)
Good luck
"The best way to win an argument is to make sure the other person doesn't feel he's lost an argument"
—————
Shaun Belding is CEO of The Belding Group, and is an author and global motivational speaker on Customer Service, Leadership and Workplace Performance