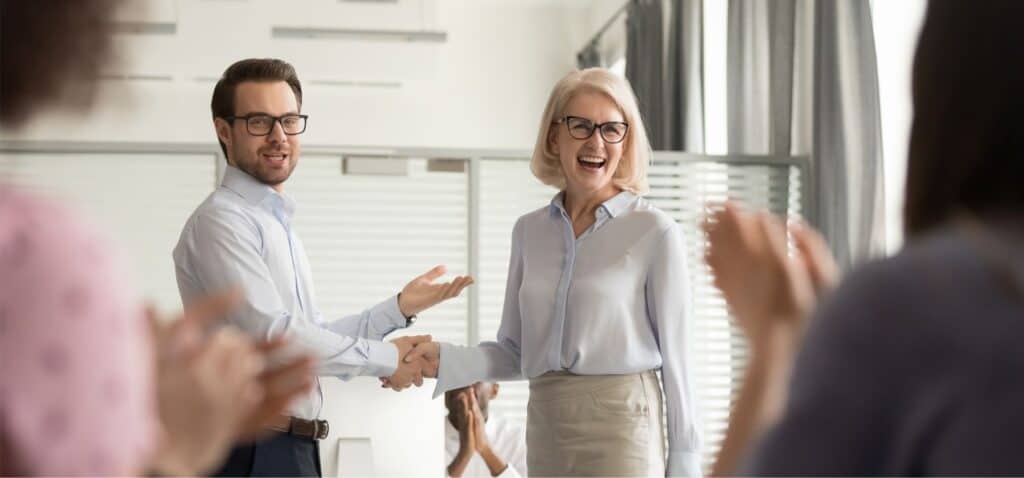 Doubt That You Can Make A Difference At Work? Think Again.
If you ever find yourself doubting that you can make a difference at work, I have three stories that illustrate how easy it really is.
#1.  My personal journey… In a chair…
My first career was in strategic marketing with national and international advertising agencies.  I loved the job, but in one of the agencies, I had a boss I struggled with.  I was stressed, and my response to this was to bury my head in my work, and just try to make sure I did the absolute best job that I could.  I showed up early, worked through lunch and left late.  All work and no play.
Every week or so, a couple of colleagues would drop by my office and ask if I'd like to join them for lunch.  I would thank them, then decline with the excuse that I was just too busy.  After a while it became sort of a standing joke.
One day in early Spring they did something a little different.  Instead of asking if I wanted to go out for lunch, three of them simply walked into my office, picked me up, chair and all, and carried me two blocks to a Chinese restaurant.  I protested all the way, but the next thing I knew lunch was on the table and I found myself eating, laughing and generally enjoying myself.
Enjoying myself at work.  Huh.  Who knew that was even possible?
To this day I still see that moment as a bit of a turning point in my workplace attitude.  The old question of "do you live to work or work to live?" was replaced with "Why not just live while you're working?"  And the truth is that it might never have happened without the help of some very special people.
#2. A breath of fresh air surrounded by exhaust fumes
I was on a project in Houston, Texas a few years back.  If you've ever been to Houston, you know that the core is surrounded by a monstrocity known as the Beltway – a gigantic tollway with interchanges that boggle the mind.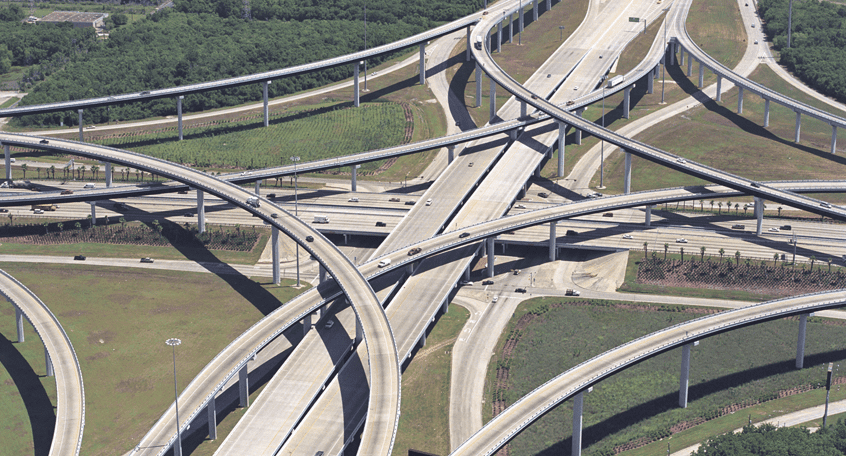 I was on the beltway on the way to my hotel when I saw the toll area loom ahead. A few lanes were EZ Pass lanes, where drivers with transponders could just zip through. Most of the others were lanes where you could dump exact change into a basket, and there was one lone lane for people like me who weren't smart enough to plan ahead. 
As I drove up, I couldn't help but think of the poor person working there, surrounded by constant noise and engine exhaust.  My expectation of her was nothing more than a hand stuck out a window and possibly a grunt. Boy, was I wrong.
Go ahead, make my day
When I pulled up, I handed her a $20 bill and apologized. (I'm Canadian – apologizing is what we do).  She looked at me with a dazzling smile and said, "Well, that's all right, honey. If you had anything smaller, you'd probably have exact change. And if you had exact change, then I'd be out of a job, now, wouldn't I?"
Fifteen minutes later, I realized I was still grinning. In less than ten seconds, this amazing woman had completely erased the memories of a long, tedious flight and, quite literally, made my day. Talk about WOW Customer service!
#3. Can't make a difference? Shhh – don't tell Larry…
I've written about this example before. (Here's the full story), but it bears repeating. A few years ago, The Ottawa Senators hockey club wasn't bringing its fans a lot of joy. (As a Senators fan, I'm happy to report that those days are over). One thing Senator fans did rave about, however, was the man in Parking lot 4, centre booth. His name was Larry. As one fan put it, "All I know is that you get the feeling like the best party in the world is happening right there in his wicket!"
Stop underestimating yourself
I guess what I'm suggesting is that you should never underestimate how much of a difference you can make in your own life and the lives of those around you. Don't underestimate how much influence you have on your workplace environment. 
Give it a shot  See if you can have a positive impact on a customer or coworker this week — like my friends did on me and Larry did for his customers.  I will promise you from personal experience, that you – and they will never forget it.