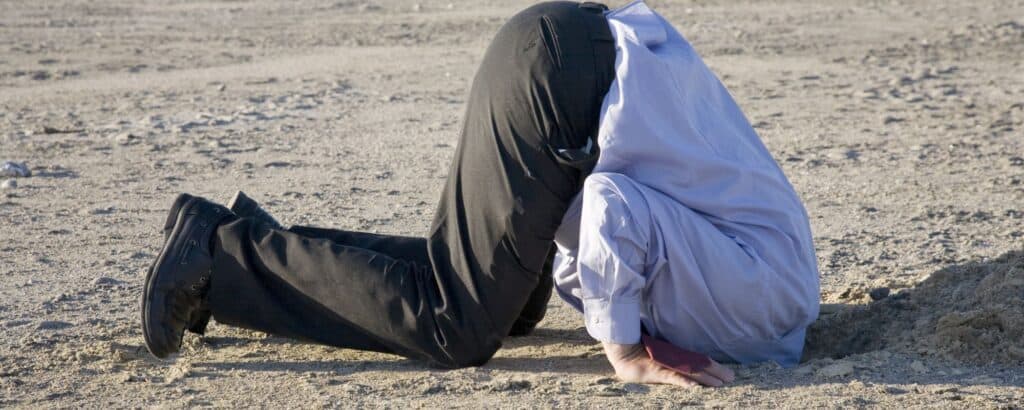 Is Your Company Really Loyal to Customers? Really?
Take a look at the mission statement of most organizations, and there's a good chance you will see some reference to customer service, customer experience or 'customer-centric.'  Sounds great, right? But listen to the conversations in the boardrooms and meeting rooms, however, and those are rarely the areas that are really being addressed.  Those conversations revolve far more around revenue, productivity and marketing strategy.  Oh, sure, 'customer experience' comes up, but it's usually in the context about how to create the appearance of customer- centricity.
We haven't been loyal to customers for a long time now
Back in the early 90's, Sears Canada, in its early death throes, lost a whopping $90 million dollars.  It wasn't a huge surprise. The company had been gradually removing all of the things that made Sears a success in the first place.
Their response to the $90M loss was baffling.  Rather than rethink their business strategy and get better at engaging their fleeing customers, they decided to cut costs by laying-off a giant chunk of their in-store workplace.  A colleague remarked, 'pretty soon they'll just be turning the cash registers around and making customers do all the work themselves.'  We both laughed – not remotely suspecting that 25 years later, that's exactly where the world would be headed.
Are You Serving Customers - Or Processing Them?
Fast-forward 25 years, and we have self-serve checkouts, automated e-commerce, chatbots and a dramatic reduction of skilled human beings to look after customers.
The focus of organizations is no longer on serving customers. It's not about building trust or relationships or loyalty with customers. It is on processing them as quickly and cheaply as possible.  I have heard more than one senior executive talk about how much more money they could make if they could just focus on their business instead of "having to deal with customer service issues." Seriously – they say that.
They can't comprehend that customer experience IS their business. It's all about loyalty.
Loyalty from customers is created by loyalty TO customers
In today's ultra-transparent world, there is no way in Hell you can expect loyalty from your customers, if you aren't genuinely loyal to them.  And just like the loyalty you have for your friends, it means you have to have their backs, and make sure that you're always there for them.
Here's an excerpt from The Journey to WOW that  illustrates what I mean.
Playing silly cost cutting games with telephone Chatbots pretending to be people, websites making customers jump through obscene hoops for human support or self-serve options pretending to be conveniences sends a very different kind of message.
We wonder why our customers aren't loyal to us.  It's time for us all to look in the mirror and do a little integrity check.