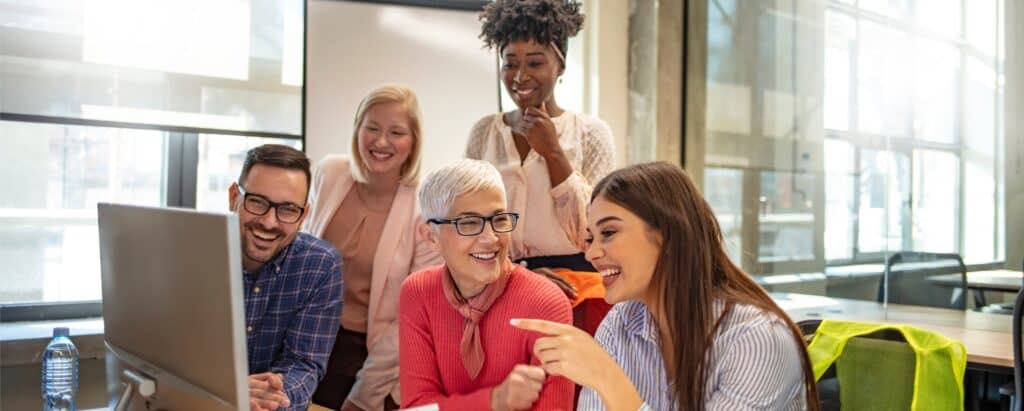 How to Stand Out at Work (in a good way)
It was many years ago, and we were working with a lot of people in a very large company. When we were finished, I sat down with a few of the executive team for a debriefing, and the COO casually asked, "So, did any of our team stand out to you or your trainers?"
I didn't even have to pause to think. "Absolutely," I told him, and I listed off six people whom we had encountered over the previous few months. Four were people we had been referring to as 'superstars,' and two were… well… at the other extreme. Knowing glances were exchanged around the room. "I told you so," a VP of Operations said with a smile. As it turned out, this group was already very aware of these four superstars, and already had big plans for them.
To be honest, I was a little surprised. Two of the individuals I could understand, because they had fairly high-profile, mid-management roles. But the other two worked in support positions where they would have rarely, if ever, had contact with this company's senior leadership. The lesson I learned that day was that people have far more influence in their career path than they realize.
Since that time, I've watched many people find themselves on their leaderships' radar screens, with most of them getting opportunities for exciting things in their careers. How did they do it? Here are a few of the things they had in common:
1. They were amazing listeners
When you talked to them, you would feel as though you are the center of their universe. They were genuinely interested what you were saying, and absorbed everything.
2. They thought beyond their jobs
They brought new ideas and suggestions to the table. One of four people I mentioned was an accounts receivable clerk. She was always reading up on the company's industry, and from time-to-time cut out an article she thought someone in the organization might be interested in – then delivered it to their desks.
3. They were involved
Charities, company parties, committees – you name it. They were actively interested in the well-being of the company and their coworkers.
There are other things, of course, like being happy, positive, etc, but these three things were what made them truly stand out against all of the other happy and positive people out there.