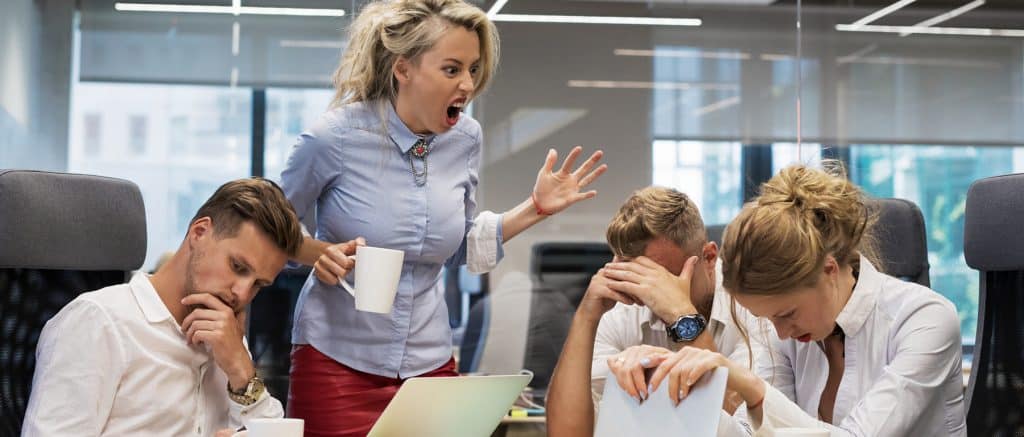 Don't Ignore the Pot-Stirring Employee
Pot-Stirrers loves an injustice. They live to find real or imagined issues within the company, or even with you. They constantly question decisions, and, like dogs with a bone, won't let go of something once they've got their teeth in it. To make matters worse, they just don't seem to be happy until everyone at work is talking about it. Pot Stirrers are almost always in the middle of workplace morale challenges.
These are the employees all leaders lose sleep over. They're fairly competent at what they do, but far from enthusiastic. You may have been thinking of firing them, but on what grounds? You've also been concerned about the negative impact that disciplining them might have on the rest of your employees. What message would it send?
Well, for starters, the one thing you don't want to do is ignore their behavior. Ignoring them will certainly not make things go away. You have take action, and the sooner the better. Here are the steps:
Four Steps for Dealing with Pot-Stirrers
1. Document everything, with as much detail as possible.
2. Talk with them in private. Tell them you have some concerns about the effect their behavior is having on the rest of the team. Make sure that you have specific examples.
3. Give them the benefit of the doubt. Ask if they are prepared to be more positive team players. Listen to them.
4. Closely monitor their actions following your meeting. If they do turn their behavior around, make a point to acknowledge and thank them for the effort. If they fall back into their old ways, its time to move quickly into a progressive discipline strategy, which may lead to termination.
The conversation is tough -- but the consequences of not having the conversation are tougher
Sound harsh? It's not. People who negatively impact a team's morale are poison to an organization. Sometimes the direct approach is the best approach. Yes, the conversation is a tough one, but the consequences of not having the conversation are tougher. How will your other employees respond? Be prepared – they might surprise you in a very positive way.
(Note: Decisive action with the Pot-Stirrer is important, but as you may already have guessed, you absolutely need to make sure that all of your bases are covered. Before you do anything (including any suggestions in this article) make sure you closely follow all applicable labor laws in your area!)
Good Luck!
"Not taking action with a difficult employee sends the message to your good employees that they're suckers"