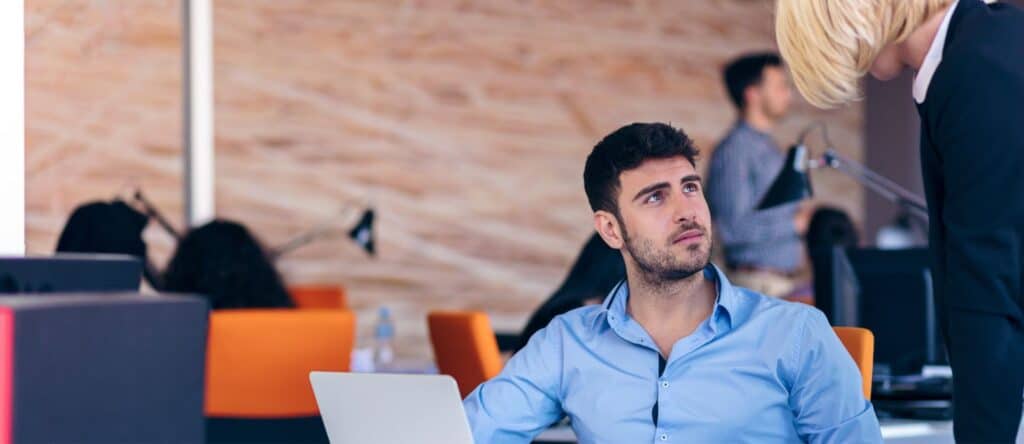 How to Deal with An Employee With Authority Issues
If you've ever had to deal with an employee who has problems with authority, you know how challenging it is. These are employees who are convinced that they're quite good at what they do, and that you, the boss, are pretty much a moron. If you have had employees like this, take heart, it's not just you. The Issues with Authority employee doesn't seem to like taking direction from anyone.
The good news about people with authority issues
Issues with Authority employees are, in fact, often quite good at what they do, and if you help them adjust their attitudes, it can be a win for everyone.
The good news is that, in many cases, it's not the authority that they are rebelling against. Many, if not most, really just don't like being told what to do in public. They have a very strong need to be perceived by those around them as being highly competent. When someone gives them direction, they immediately translate this as a slight to their judgment and competency, and they don't want others to see this.
The issue with these individuals is that the negative behavior triggered by this can be extremely damaging to your workplace culture and team's performance. It is very important that you deal with it.
The first thing is to recognize that you'll get the most productivity and best attitude from them when the direction or coaching you provide is done privately. This reinforces to them your confidence in their abilities and skills.
If they are indeed good at what they do, make a point to ask for their feedback, or suggestions on improvement. Let them know that you are, at least, smart enough to recognize their competency.
What to do when the positive approach doesn't work
This approach works more often than it doesn't. If you try it, however, and don't see any change, it is critical that you deal with it immediately. In this case, here are three steps you should follow:
1. Set up a meeting
Be frank and direct about the behaviors that are not acceptable. Tell them why they aren't acceptable, and the negative impacts they are having in the workplace.
2. Begin with a positive approach
Reinforce your appreciation of their skill sets. Explain that you would like them on your team, but not if the behaviour continues. Listen to their response and, if it's positive, set up an action plan.
3. Be prepared for corrective action
If they don't respond positively, move to a progressive action strategy. Let him know that you expect a change in their attitude and behavior, and that failure to do so could lead to more serious consequences. (Make sure to follow your HR guidelines and labor laws to get this right.)
It's not a fun thing to do, but it is necessary. The rest of your team will thank you.