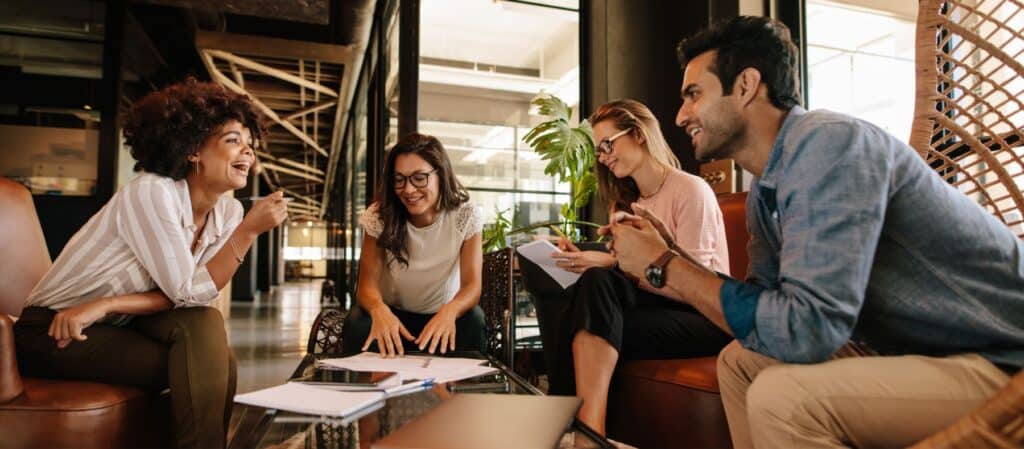 5 Simple Ways to Earn the Respect of Coworkers
Being respected in your workplace plays a big role in your success. People who are respected get treated better and promoted faster. When you have the respect of co-workers, your job seems to magically gets a whole lot easier.
If you're like most people, you've probably had one or two co-workers who had lost your respect. They may not have been outright coworkers from Hell, but they weren't people you really had a lot of time for either. Chances are, your other colleagues had similar feelings.
One thing's for certain – you don't want to be perceived as one of those people.
It's not as difficult as you may think
But how do you get that respect? Well, it's not as difficult as you may think. It begins with making sure that your develop a reputation for delivering outstanding internal customer service. After that, it's a matter of attitude and integrity. A good start is this checklist of these five ways to earn the respect of co-workers:
1. Be a rock
Earn the reputation as a "go-to" person in the office. Deliver what you promise, when it is promised. Only say "no" when there are no other options. Find ways to solve those recurring problems that everyone else just complains about.
2. Own your stuff
When you take something on, embrace it. Make it yours. If something goes wrong, own it and figure out a way to fix it. Nobody respects people who make excuses or try to blame others.
3. Go beyond the question
When someone asks you a question, make a point to understand why they are asking and look for opportunities to give a more complete answer. So, for example, if an internal customer asks, "could you send me abc," don't just respond with a simple "okay." Think about (or ask about) why they have requested it, then respond with something like, "Sure! You may also need fgh and xyz to go with it. Would you like me to send those as well?"
4. Educate your internal customers
It's not uncommon in large, departmentalized organizations for you to be dealing with people that don't really understand your processes. This can lead to them having unrealistic expectations. This, of course, ends up being frustrating for both you and them.
Try to gradually and gently educate internal customers on what is involved in fulfilling their requests. For example, if a co-worker asks for you to expedite a shipment to a customer, you might want to say: "I will absolutely do my best. I'll need to check with production as to the availability and get clearance from the financial folks. let me get back to you in a coupe of hours to confirm."
This customer will now have a better understanding of two variables on your end that they may not have known before, and will be better equipped to manage the expectations of their customers.
5. Be Switzerland
We all have opinions. Sometimes very strong ones. When it comes to non-essential opinions, take a page from the country famous for its neutrality – Switzerland.
No matter how strongly you feel, avoid weighing in with your opinions on things like politics, current events, other colleagues, etc.
The reality is that people are far more interested in someone who is willing to listen to their opinion, and really not that interested in hearing yours. Unless it is your professional opinion that is required, there is no upside to sharing your thoughts.
Focus on these 5 things, and watch how people respond
As you might expect, there are a lot of other ways to earn the respect of coworkers, but if you can nail these five, you're on your way!
Good luck!
"Respect is the foundation of success in the workplace"