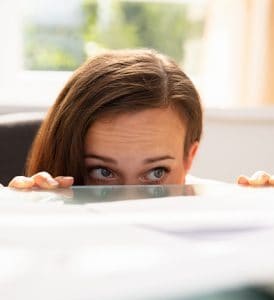 Do you feel as though the workplace stress levels have escalated over the last ten years or so? I don't think it's your imagination. Requests for our company's teambuilding and internal customer service training programs have tripled in the last five years. Last year alone, over a million people Googled workplace stress related search terms such as difficult situations, difficult people, bad bosses, mean coworkers, nasty customers, etc.
Nope, if you're feeling stress, you're not alone. More and more research is pointing to stress as a growing factor for in all of our lives. One study released a few years ago, Voices of Canadians: Seeking Work-Life Balance (Duxbury, Higgins & Coghill) confirmed that stress at work is is negatively impacting us both at work and at home. Similar studies in the US, Australia and other countries show that the escalation of stress is a worldwide phenomenon.
What can we do about this workplace stress? Here are three recommendations that came from the Duxbury, Higgins & Coghill study:
1. Put things into perspective
Learn to recognize what (if anything) is truly worth losing sleep over. In the overall scheme of things, is this a life-changing event, or just an annoyance? Learn to ignore the annoyances.
2. Focus on what is going well – not what is stressful
At any given moment, something in your life is going right (honest – it is!). Concentrate on the wins in life, not the losses.
3. Find a job you enjoy
When you enjoy what you do, it makes it easier to deal with heavy workloads and stressful situations.